Review Detail
96
1
100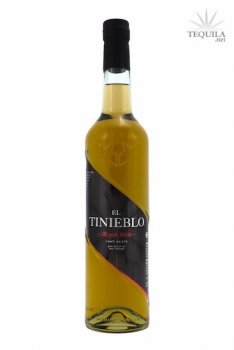 Anejos
T
Tequila.net
November 10, 2011
13019
It's almost not fair for me to review a mezcal that tastes as good as this one. I am certain that as the years go by - I will find another mezcal I like as much as this one - but for now - that remains to be seen. This mezcal comes from Tamaulipas - a Mexican state that also gives us tequila.
The bottle is classic - tall with a neck of medium length. The stopper is rubber - so not very authentic, but it certainly will protect the liquid itself from degradation that might occur through a cork stopper. Since this is an añejo, the color is dark , rich golden-brown almost like a malt vinegar. There are numerous tiny dark particles floating through the liquid. Poured into a tasting glass, the aroma explodes with smoke and wood. There is a nice agave smell but unfamiliar because this brand uses a combination of three different wild magueys. The first taste has a creamy texture that immediately coats the mouth completely. Alcohol burn is high but still not strong enough to mask the wood, tobacco and earthy influences. Thank goodness, the second swallow is smoother and the fire-roasted agave flavor starts to emerge along with even stronger barrel influence.
I hate to say this, but when I am drinking mezcal, I feel more in-tune with nature than I do with tequila. Perhaps tequila is being manipulated too much now - too refined. Not the Tienieblo Mezcal - it gives a real kick that just reeks of Mexico and the paliniques where mezcal is produced. Legs in a tasting glass are "super" thick and drain like honey or maple syrup. It's like drinking a really floral, smoky, alcoholic version of agave syrup. Still, orange slices sprinkled with chile salt between sips is a really welcome intervention. Take an hour or two to sip a double shot of Tinieblo with fruit and good conversation - and the worries of the world may melt away - at least for a few hours.
Añejo mezcals are not common but they add something for me that the joven expressions lack. Yeah - I know - "real" mezcal drinkers like the blanco/joven products better. I am just a mezcal snob, I suppose. If it's aged correctly, it's better than an unaged product. But that's what is great about tasting the spirits of Mexico. They offer something different for everyone. The price of Tinieblo añejo is not cheap but like any good mezcal or tequila - this is a bottle you should have around for a long time. It would be a crime to drink it too fast.
Negatives for this product would be that I will have to look long and hard to top it. I am willing to keep trying. Dare, I say, that mezcal like this is a man's drink - but for the few ladies who like it - welcome to the club. Salud!
Comments