Review Detail
92
1
100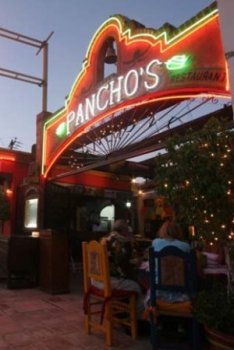 Mexico
T
Tequila.net
January 25, 2008
18161
Had a great lunch at Pancho's. This is high end gourmet Mexican food, hot, fresh and lots of it. I had the seafood burrito, and my wife had a salmon filet.
The portions were very big, and neither of us could finish our meals.
The tequila selection was massive; there wasn't a brand that I could think of that they didn't have. When I was admiring the selection, they immediately tried to up sell me with the Herradura Selection Suprema. Gil, our waiter was very knowledgeable and informative with all the selection of tequila that they had.

Our food, a glass of Casta Rep, 2 for 1 margaritas, and tip was 1,000 pesos for lunch.

Comments