Popular Mexican Tequila Produced by Sauza Now Available Nationwide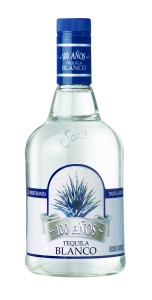 DEERFIELD, Ill.--(BUSINESS WIRE)--Beam Global Spirits & Wine, Inc. a unit of Fortune Brands, Inc. (NYSE:FO), and Sauza® Tequila, one of the world's largest and fastest growing tequila brands, today announced a national U.S. launch of 100 Años™ Tequila Blanco. 100 Años, a favorite tequila brand in Mexico, is produced by Sauza and will be available on retail shelves nationwide beginning March 2007.

Based on the unprecedented success of 100 Años™ Reposado which has had stellar performance in the United States since its 2005 launch, the brand will now add 100 Años Blanco to retail shelves. A leader in Mexico, the 100 Años portfolio is the number one player in volume in the Mexican tequila wholesaler market and number two tequila brand in the Mexican retail market (ISCAM, October 2006). After just one year, 100 Años Reposado is a strong performer in the U.S. market and experienced 129.5% percent growth in the past 52-week period (AC Nielsen, January 13, 2007).

"Mexican-American consumers are seeking genuine products with a strong Mexican heritage, and with a tequila tradition dating back to 1873, the Sauza and 100 Años family of tequilas is able to satisfy that desire. While this group continues to wield increasing purchasing power, we have a unique opportunity to bring an authentic and well-respected brand to the United States and to this consumer," said Andrew Floor, senior brand director, Sauza Tequila. "Blanco tequilas are now consumed more than ever in Mexico making the launch of 100 Años Blanco a natural fit for the U.S. market."

Geared towards 24-40 year old male tequila aficionados, 100 Años Blanco is a mixable tequila that can be served on the rocks, sipped, or combined with a number of mixers. Blanco tequila, also known as silver, is a clear unaged tequila with a crisp flavor. 100 Años Blanco is crystalline and bright in color with silver shades. There is a subtle cooked agave aroma, fruity and fresh body, and a moderately bitter finish.

Point of sale materials include case cards, posters, shelf talkers, and shot glass gift packs to drive consumer awareness at off-premise locations. Beginning March 2007, 100 Años Blanco will be available nationwide in 750 ml bottles with a suggested retail price of $19.99 which varies by market.

The tequila category has experienced robust growth in recent years, with an 8.5% surge in growth during the 52-week period ending December 16, 2006 (AC Nielsen). The entire Sauza family of tequilas including 100 Años is a key contributor to this growth. Representing one of the most diverse tequila portfolios on the market, Sauza offers a fine selection of premium, super-premium and ultra-premium tequilas perfect for mixing, sipping and straight-up consumption.

Editor's Note: Product samples, bottle shots, and 100 Años recipes are available upon request.

About Sauza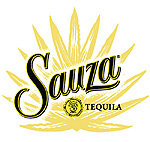 Sauza® Tequila is one of the oldest tequilas in Mexico and one of the most popular in its homeland. Through its popularity in its native Mexico, Sauza® has reached the esteemed front-runner position as one of the world's fastest-growing tequilas. This high-quality tequila true to its Mexican roots also boasts one of the most diverse families of tequila on the market, with a fine selection of premium, super-premium and ultra-premium tequilas perfect for mixing, sipping and straight-up consumption. Additional information can be found at www.sauzatequila.com .

"Building brands people want to talk about"

About Beam Global Spirits & Wine

Beam Global Spirits & Wine, Inc., the fourth largest premium spirits company in the world, prides itself on building brands people want to talk about. With nine of the world's top-100 premium spirits in its portfolio, the company's brands hold global and national leadership positions in key categories, including Jim Beam® bourbon; Canadian Club® Canadian whisky; Courvoisier® cognac; Laphroaig® Scotch; Sauza® tequila; Larios® gin; Whisky DYC®; Teacher's® Scotch; and DeKuyper® cordials. The portfolio also includes Maker's Mark® bourbon, Knob Creek® bourbon and The Small Batch Bourbon Collection®, and Starbucks™ Liqueurs. Beam Wine Estates is a top-five super-premium wine company in the U.S., featuring Clos du Bois®, the number two super-premium U.S. wine brand, and the award-winning Geyser Peak® wines. Beam Global Spirits & Wine, Inc. is part of Fortune Brands, Inc. (NYSE:FO), a leading consumer brands company with annual sales exceeding $8 billion. For more information on Beam Global Spirits & Wine and the company's sales and distribution partners, please visit www.beamglobal.com .
Sauza® 100 Años Blanco Tequila, 40% alc./vol. ©2007 Sauza Tequila Import Company, Deerfield, IL
Source:
BusinessWire.com