San Antonio, TX (TEQUILA.net) - Casa 1921 Tequila announced today the return of its delicious Tequila Cream liqueur to the state of Nevada.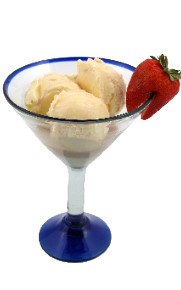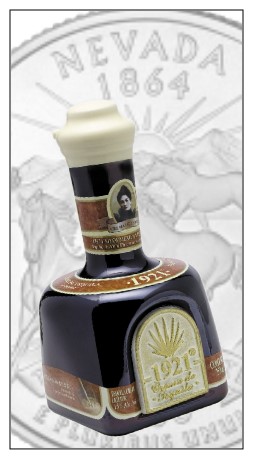 Southern Wine and Spirits will add 1921 Tequila Cream to its line-up of premium spirits. Dave Bart, Director of spirits at Southern commented on behalf of the company, "Southern Wine and Spirits prides itself in being Nevada's leading, wine, beer and spirits Distribution Company. 1921 Tequila Cream is a perfect fit in our super premium portfolio. We are excited to offer this award winning brand to our consumers and are certain it will please every Tequila lover's palate!"
Casa 1921 showcased its unique Tequila Cream at the 2008 Las Vegas Tequila Festival held at the Rio. The long waiting line to sample this delicious product should serve as a glimpse into its future success in the great state of Nevada. Juan Collado, president of Casa 1921 shared his excitement, "1921 is excited to be back in the Nevada Market. Southern Wine and Spirits is a great house to be in. We expect a strong return to this market and have complete confidence in our new partnership with Southern Wine and Spirits backed by our sales force team, Beacon Beverage."
1921 Tequila Cream has won several top awards in various spirit competitions including the Spirits of Mexico and the Agave Spirits Challenge. The most recent was on June 25, 2010, when it was awarded the Superior Gold Medal by the Masters of Taste of the Chefs In America Awards Foundation. It was also named the #1 Tequila Cream Liqueur in the world.
1921 Tequila Cream is made with 1921's 100% Blue Weber Agave Blanco Tequila, mixed with the soft flavor of cream, vanilla, caramel and cinnamon flavors enhanced with a hint of coffee. It can be enjoyed neat, on the rocks, as a culinary ingredient or in a variety of delicious drink recipes. Truly unique in its class, no other Tequila liqueur comes close to its quality and purity, the magic of a perfect blend!
1921 Creamitini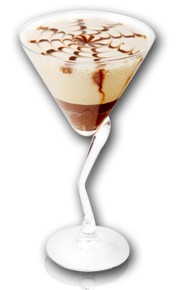 Ingredients:
* 2 -1/2 oz 1921 Tequila Cream
* 1 oz vanilla vodka
* 1 -1/2 oz half-and-half
* 1/4 oz chocolate syrup ( Hershey's)
Preparation:
Mix all ingredients in a shaker with ice, shake and pour into a chilled cocktail glass. Garnish glass with chocolate syrup.


For more information:
This email address is being protected from spambots. You need JavaScript enabled to view it.
Tequila 1921