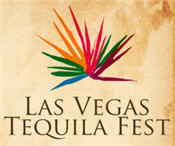 Several entries from the 2008 AGAVE Spirits Challenge event were selected to be part of the TEQUILA.net and AGAVE Spirits Challenge booth at this years Las Vegas Tequila Fest...
"We are excited to showcase these three premium Tequila brands at the second Las Vegas Tequila Fest, each is unique and known for their excellence", commented Darin Jones, owner of TEQUILA.net.
Noted for their 2008 AGAVE Spirits Challenge medals and high TEQUILA.net editor ratings, we are proud to host the following brands at our table:

MuchoTE Tequila Tequila 5150 Tequila 1921
Please stop by booth #209 to meet the owners responsible for these winning brands, along with Darin Jones (Aka. MrAgave), owner of TEQUILA.net. Join in discussions with Will Elger of MuchoTE Tequila, Frank Leal and John Kimball of Tequila 5150, and Anahi Rivera of Tequila 1921.

Each unique brand will be sampling their wonderful Tequila products.
About the Agave Spirits Challenge

Six expert judges from three different countries spent seven days looking for Agave spirit excellence. Judging took place at Royal Resorts Club International and Hacienda Sisal Restaurant between February 2nd and February 8th, 2008 in Cancun, Mexico. The judges blind tasted over eighty Agave spirits and rated them in six categories: aroma, initial taste, body, finish, smoothness, and quality for price. Agave spirits from all over Mexico were eligible to compete in this inaugural Agave Spirits Challenge and dozens of Tequilas, Mezcals, Sotols and Agave based liqueurs took up the challenge.

Visit www.AGAVE.net

About the Las Vegas Tequila Fest

The Las Vegas Tequila Fest 2008 is an exclusive industry event. Admission is complimentary and by invitation only. Invitations for the Las Vegas Tequila Fest are available to industry professionals, aficionados, and individuals of the "Food & Beverage" industry.

Visit www.LasVegasTequilaFest.com