Amate Tequila Pours It On For Hollywood's Finest at Children Mending Hearts Hollywood Gala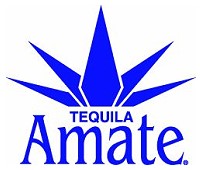 Hollywood, California - It's no coincidence that the world's fastest growing premier tequila brand, Amate Tequila, has teamed up with Hollywood's premier talent like Ben Affleck and Jennifer Garner Affleck, Forest and Keisha Whitaker, Sheryl Crow, Kate Walsh, Quincy Jones, Hank Azaria, and many others, to raise money and awareness for Children Mending Hearts, a global arts exchange to support at-risk children. Amate Tequila is the proud $25,000 Supporting Level Sponsor of the Peace Please Gala, recently hosted by Academy Award Winner Ben Affleck, at The Music Box @ Fonda Theater in Hollywood, California.
"It is deeply rewarding to be a part of an organization that makes a profound difference in lives of children, through the power of arts and cultural programs and I am thrilled to be part of this year's event," says Affleck. As an official pouring sponsor of the celebrity-filled event, for every bottle of Amate Tequila sells worldwide, Amate is donating $1 to Children Mending Hearts over the next two years, a value which could easily add up to $50,000, according to Amate Tequila Co-Founder Carlos Monsalve Agraz.
"We are thrilled to be an important supporter of Children Mending Hearts and provide meaningful support to homeless and at-risk and refugee children in the United Sates and on a global platform," says Monsalve. "This is an effort we are proud to make over the next two years."
Amate Tequila is an ultra premium brand that delivers an exceptionally smooth balance and authentic flavor in all three of its award-winning varieties, including Amate Silver, Amate Reposado and Amate Anejo. Wine Enthusiast Magazine reviewed Amate as a "superb" tequila. Amate Tequila is a gold medalist and cataloged as "exceptional" by the Beverage Testing Institute. Quickly establishing a global reputation, Amate Tequila is currently distributed in Japan, Mexico, Germany, New Zealand, South Africa, Canada and the United States.
For more information on Amate Tequila, visit www.amate.com, on Twitter @AmateTequila, or contact Mr. Marcus Dickman at 678-514-6213 or Mr Carlos Monsalve, President of Tequila Amate at 52 + 33 36414380.