Azunia Tequila & Regional Tequila Find A Partner In Domaine Select Wine Estates Classic & Vintage Artisanal Spirits Collection

TEQUILA.net – Intersect Beverage, headquartered in San Clemente, Calif., announces that they have chosen Domaine Select Wine Estates (DWSE) as its Nationwide Broker encompassing 49 states representing both Azuñia Tequila and Regional Tequila. The product mix also contains a 100% Organic Agave Nectar.
After the launch of Azuñia Tequila back in summer of 2009, Intersect Beverage has experienced steady growth and interest for the brand in the 8 states they currently have distribution in. The success has been centered around the unique flavor profile of the brand and the work Intersect Beverage has done in the "Mixology" community. The brand was quickly recognized by some industry heavy hitters and after a series of meetings in New York, Intersect Beverage made the decision to partner with DSWE. "We realized after our first meeting together that it was a perfect fit for our two companies. We believe in the same principles and own the same philosophies of the business," says Jim Riley CEO Intersect Beverage. "I am personally looking forward to the great things we can do with Domain's strategic partners like the Tippling Brothers."
With the launch of their Classic and Vintage Artisanal Spirits Collection in February 2009, Domain Select is in a position to expand the portfolio with a new line of tequilas. "We are happy to have the opportunity to work with Intersect Beverage and embrace their knowledge and passion for success. " says Allison Domeneghetti, COO of DWSE. "After the results came in from the Ultimate Spirits Challenge earlier this month we knew we had made the right decision with our new endeavor. All three blends of Azuñia did extremely well, with the Azunia Añejo receiving 93 points -Excellent-Highly Recommended!"
DSWE and Intersect Beverage will be opening up new markets in 2010 to expand its current coverage beyond California, Arizona, Hawaii, Colorado, New Jersey, Pennsylvania, Illinois and Nevada, with New York being the first to open collectively.
About Azuñia Tequila
Intersect Beverage, located in Newport Beach, CA, imports Azuñia Tequila (ultra-premium tequila). Azuñia Tequila is produced from the finest quality hand-selected 100% Weber blue agave plants, grown and harvested by one of the oldest and most experienced growers in the Jalisco Region of Mexico. Azuñia's Tequila portfolio includes: Platinum Blanco, Reposado and Anejo. Azuñia Tequila is currently distributed in Arizona, California, Colorado, Pennsylvania, Hawaii and New York, and New Jersey. To learn more about Azuñia Tequila check out AzuniaTequila.com follow on Twitter at http://twitter.com/azuniatequila and Facebook http://bit.ly/tX8N0
About Classic & Vintage Artisanal Spirits Collection
Assembled in 2009, the Classic & Vintage Collection is a portfolio of boutique spirits, founded by Domaine Select Wine Estates (DSWE). The Portfolio represents a dynamic and diverse group of products that promote quality and accessibility within the cocktail culture across the U.S. This spirits set is an unprecedented collection of gems, each with a distinct and relevant story.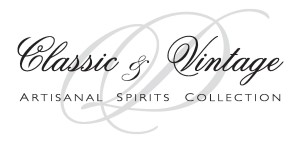 About DSWE – Domaine Select Wine Estates
Founded in 1999, Domaine Select Wine Estates is dedicated to wines and spirits from around the world of the highest quality and which demonstrate excellence and tremendous character, particular to their origin. The company is committed to transmitting the individuality of the producers; expressing diversity, tradition and character – the tenants of DSWE.
Contacts:
Jenifer McCrary - This email address is being protected from spambots. You need JavaScript enabled to view it.
Jim Riley - This email address is being protected from spambots. You need JavaScript enabled to view it.