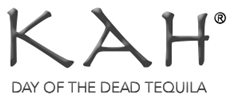 Drinks Americas Holdings, Ltd., ("Drinks") (OTCBB: DKAMD), a leading developer and marketer of beverage products, announced that since September when its transaction with Worldwide Beverage Imports, LLC resulted in the Company acquiring license and distribution rights for the KAH Tequila brand, the Company has shipped over 20,000 cases of KAH, generating over $2.4 million dollars in revenue.
Drinks Americas reports the brand is currently growing at a rate of 900% over the prior year. Drinks Americas is now selling Kah Tequila in 35 US markets through top national distributors. All distributors have placed second and follow up orders since September. The Company expects to expand KAH Tequila throughout the entire United States in 2012.
Drinks Americas sells the award winning, hand crafted KAH tequila in 50ml and 750ml sizes. Satisfying all tastes, Drinks Americas offers Kah Tequila in 80 proof Blanco, 110 proof Reposado, and exquisitely aged Anejo. The Company also offers an exclusive Extra-Aged KAH Tequila in a distinctive jewel accented bottle. Demand for the KAH 50ml "mini" bottles has been particularly strong in bars and restaurants.
Federico Cabo, Chairman of the Board of Drinks Americas stated, "Drinks Americas sales and marketing of our award winning KAH Tequila has passed our expectations. In order to meet the demands for the 50ml KAH mini bottles, which represent almost 50% of the volume to date, we have recently invested in capital improvements for machinery to increase KAH mini production capacity. In addition to cases shipped to date, Drinks Americas has provided us in excess of $600,000 in end of year orders for the mini size to be shipped in January and February of 2012".
Drinks Americas CEO Patrick Kenny stated, "In our last quarter we saw KAH sales accelerate, with gross margins averaging 23%. With increased production efficiency and turnover we expect margins to exceed 30% in the coming quarter and sales and consumer repeat business to continue to grow."
About Drinks Americas
Drinks Americas develops, owns, markets, and nationally distributes alcoholic premium beverages. In June, the Company entered into a sales and licensing agreement with Worldwide Beverage Imports, LLC and is now selling and distributing KAH Tequila, Agave 99 Tequila and beer products from Cerveceria Mexicana, S. de R.L. de C.V. to include Rio Bravo, Crazy Pig Mexican Ale, and Chili Devil Beer. The Company also markets Willie Nelson's Old Whiskey River Bourbon, Olifant Vodka, receives a royalty for Kid Rock's American Badass Beer and Damiana Mexican Liqueur, and owns and distributes Rheingold Beer. For further information, please visit our new websites at www.drinksamericas.com, www.rheingoldbrewingcompany.com and www.KahTequila.com.
Contact:
Charles Davidson
Drinks Americas, Inc.
203-762-7000