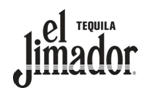 Mexico's No. 1 Selling Tequila Brand Helps Adults on-the-go be Architects of their Celebrations
LOUISVILLE, Ky. (March 1, 2010) – el Jimador Tequila, the authentic 100 percent real agave tequila, announces the launch of its first iPhone application, "100% Party Planner". Designed by Draftfcb to accompany mobile adults through every step of planning a celebration, the free application is now available for download through Apple's App Store, just use the search term el Jimador.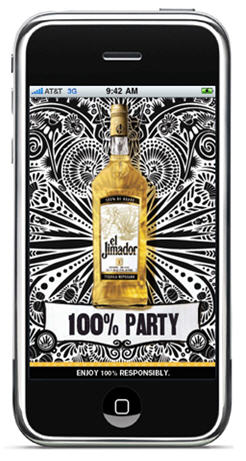 "With people entertaining at home now more than ever, we understand our consumers' desire to create a unique experience that their guests will truly enjoy," said Carrie Kleban, global marketing director for Casa Herradura Tequilas. "With that in mind, we worked with Draftfcb Chicago to develop an application that makes the planning process approachable and helps consumers along every step, whether it is choosing a theme or selecting a cocktail menu, regardless of where they are. We're excited to be the first tequila brand to offer adults such a comprehensive and relevant iPhone app."
Perfectly aligned with the brand's recently re-launched Web site, www.elJimador.com, and Facebook page, www.facebook.com/eljimador, the application is comprised of themed sections – Plan a Party, Recipes, Party +, and Jimador Finder – that let adults make the most out of their event. Features include social media connectivity that allows users to invite their friends to their gathering directly through a tailored Facebook event; suggestions on party themes such as "Paloma Friday", "el Jimador Jam" and "Tequila Tailgate Kick Off"; a comprehensive collection of el Jimador-based cocktails; and a Google Maps-enabled product locator that informs adults of el Jimador's availability in their neighborhood.
Additionally, the el Jimador "100% Party Planner" application can help hosts keep the fun going during the actual event with its Twitter-friendly 'Spin the Bottle' game; list of pick-up lines; authentic Mexican toasts; and Español 101 features. Furthermore, it includes a Cab Finder tool to ensure attendees arrive home safely.
"Throughout the design process, we kept in mind our ultimate goal: to ensure that consumers could count on '100% Party Planner' as a tool at the very moment when they are ready to plan a party, allowing them to be the architects of real celebrations. Every page reflects the spirit of real tequila and of the el Jimador brand, from the black-and-white graphics featuring icons that represent tequila history and production process, to the drink recipes highlighting the spirit's mixability," said Liz Drouin from Draftfcb.
About Draftfcb
Draftfcb is the first holistic, global marketing communications agency to operate against a single P&L, with a network that spans 96 countries and employs more than 9,500 people. The agency is driven by The 6.5 Seconds That MatterSM, a creative expression recognizing the brief period of time marketers have to capture consumers' attention and motivate them to act. With nearly 140 years of combined expertise, Draftfcb has roots in both consumer advertising and behavioral, data-driven direct marketing. It firmly believes there is no way to separate creativity from accountability, which it refers to as Return on IdeasSM. The agency is part of the Interpublic Group of Companies (NYSE:IPG). For more information, visit www.draftfcb.com.
About el Jimador Tequila
From Casa Herradura, established 1870, el Jimador is a premium, authentic 100% agave tequila that captures the spirit of real tequila. The name el Jimador honors the men who harvest the locally grown agave with great pride and care. Since its introduction in 1994, el Jimador has become #1 selling tequila in Mexico*. To learn more about el Jimador, visit www.eljimador.com.
About Brown-Forman
Brown-Forman Corporation is a diversified producer and marketer of fine quality beverage alcohol brands, including Jack Daniel's, Southern Comfort, Finlandia Vodka, Tequila Herradura, el Jimador Tequila, Canadian Mist, Korbel California Champagnes, Fetzer and Bonterra wines.
CONTACT:
Alejandra Calva
Silvia Barnett
FORMULATIN
(212) 219-0321
This email address is being protected from spambots. You need JavaScript enabled to view it.
This email address is being protected from spambots. You need JavaScript enabled to view it.