LOUISVILLE, Ky. — Maker's Mark Distillery, famous for the distinctive wax seal atop its Kentucky bourbon, is seeing red over what it considers a trademark infringement by some liquor competitors.
In a federal lawsuit, Maker's claims a red wax-like coating on bottles of the high-end Jose Cuervo Reserva de la Familia tequila amounts to an improper imitation of the bourbon producer's seal.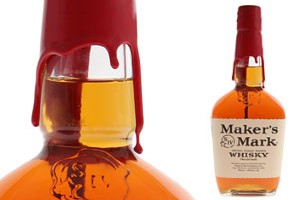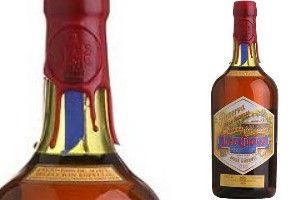 The bourbon producer said the resemblance dilutes the unique quality of its seal and wants to drain the defendants of profits made from the packaging.
The suit filed this week in Louisville names Tequila Cuervo la Rojena and some affiliated companies as defendants, along with Diageo North America Inc., the U.S. distributor of the tequila.
Attorneys for the defendants declined comment Friday, saying they haven't thoroughly reviewed the suit.
Maker's — a part of Deerfield, Ill.-based Fortune Brands Inc. — said it has used its red wax seal continuously since 1958 and has made the well-known top a big part of its promotions.
"The red wax mark has acquired a tremendous commercial magnetism," Maker's said in its suit.
The bourbon producer said the red wax-like coating appearing on the Jose Cuervo Reserva tequila bottles deliberately resembles the Maker's Mark seal. The suit said the resemblance is likely to cause confusion among consumers.
The suit seeks unspecified damages and payments representing profits made by the defendants through use of the disputed seal. Maker's also seeks an order barring the defendants from using any coating that could be confused with its wax top.
It also seeks the destruction of any merchandise, labels, bottles, stationery and advertising in the defendants' possession that represent the disputed packaging.
Maker's lawsuit is similar to another filed by the bourbon producer in 2003 regarding the same high-end tequila. The first suit is scheduled for trial in November, though a pending motion by the defendants asks a judge to throw out the claims by Maker's.
Edward Colbert, an attorney for Maker's, said Friday that the second suit stems from changes made in the tequila product's packaging since. He said the wax coating is still being applied, and that "it's still very much the same, but somewhat different."
Source: The Associated Press, Bruce Schreiner