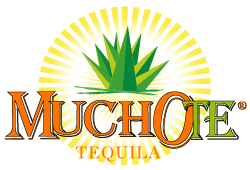 Denver, Colorado (TEQUILA.net): MuchoTE® Tequila will debut exclusively on www.Tequila.net , on January 29th 2008, in a first ever Tequila launch via the internet, William Elger, MuchoTE® Tequila´s Co-Founder announced today. This event is open to anyone over the age of 21 who is interested in pre-ordering what will be one of the most sought after new Tequila brands on the market. MuchoTE® in its release will be available as a "Reposado" or rested Tequila, which has been aged for over 6 months in American Whiskey and Sherry casks. MuchoTE® is produced in the Arandas region in Jalisco, Mexico.

"This on line debut will ensure that Tequila aficionados can reserve their inaugural limited production bottle prior to the release date of December 26, 2007," commented Elger. "MuchoTE will be available in limited quantities and we want to provide the true tequila connoisseurs who visit www.Tequila.net first access to what we consider the finest tequila to be released in quite some time." An online / virtual Tequila tasting with Q&A session will take place on January 29th 2008, available to all Tequila.net members.

"Superb Spirit, the affordable treasure that Tequila lovers hunt for!" said Darin Jones, owner of Tequila.net. "Our members will receive instructions on how to reserve their inaugural bottle together with pricing information." Pre-orders are limited to three bottles per person. Visit www.Tequila.net for more information.

MuchoTE: The story of Will and Dave:
Twin brothers Will and Dave from Denver have spent the past decade in the liquor business doing their part to sell, promote and make famous some of the most well known brands in the world. The twins have always been huge fans of great Tequila but felt the high prices of these really good tequilas were a real bummer, they were sure they could do better on their own. Through their travels they discovered a very cool tequila distillery near Jalisco, Will and Dave developed a close relationship with a master distiller and together started making what they feel is the best tasting Reposado tequila available. Many tastings and many recipes later, MuchoTE was born. A super premium Reposado style tequila produced in limited quantities.
In no time, MuchoTE was a hit, Will and Dave originally intended to produce just enough MuchoTE to share with their friends. Now Will and Dave being the fun loving guys that they are, decided they wanted to make more friends, so they started making more tequila. Of course you don't make your friends pay for fancy bottles or expensive advertising costs so they skipped all this so that MuchoTE could be priced, for friends. Great tequila at a great price, just really good "juice" as they call it. So now it's just Will, Dave, MuchoTE and their friends. As for all those other big time, expensive tequilas, they'll always be there, but for now Will and Dave hope you'll try MuchoTE... and stick with your friends.
A little about the name:
MuchoTE comes from the word Mucho. Will and Dave, who believe in getting the most out of life started with the word Mucho which in Spanish simply means "a lot". For Will and Dave their tequila is all about lots of flavor, lots of attention to detail, authenticity and lots of value, to be shared with lots of friends. In short, the best Tequila possible.
While making MuchoTE Tequila Will and Dave realized that "a lot" was not enough, and they wanted more for their friends. So Mucho became MuchoTE and "a lot" became "a whole lot more". Next time you are in Mexico ask someone there what MuchoTE means. Chances are they will just smile. Because MuchoTE is not something you can measure or describe, it is more like... a feeling. Salud!
Additional information is available at www.muchotetequila.com and at www.Tequila.net .

For more information please contact: William Elger - MuchoTE Tequila Inc.
1-800-692-0244 or 949-257-3344