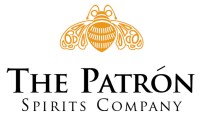 Top-Selling Ultra-Premium Tequila Appoints Southtrade International as new Distributor for Australian Domestic Market
LAS VEGAS and SYDNEY (March 28, 2008) – Patrón tequila, one of the fastest-growing luxury spirit brands in the world, announced that it has signed an agreement with Southtrade International to sell its portfolio of fine spirits in Australia, increasing distribution to more bars, restaurants, hotels, and retail stores throughout the country.
Distilled and packaged entirely by hand, Patrón is produced from the finest 100 percent Weaber Blue agave grown in the highlands of Jalisco, Mexico, and is one of the first ultra-premium tequilas available on the world market.
"The interest in Patrón and other ultra-premium tequilas and high-end spirits continues to flourish in Australia," says Chris Spake, global brand manager at the Las Vegas-based Patrón Spirits Company. "In Southtrade, we've found a partner with a proven track record in building successful brands. We're looking forward to working with them to introduce our Patrón tequila portfolio to more people Down Under, and growing our presence throughout the country."
Southtrade International's goal is to broaden the choice of premium beverage alcohol for Australian bartenders, liquor enthusiasts, and the general public. The company specializes in, and is passionate about, quality spirits, liqueurs and beers, particularly the unusual, and the hard to get.
"Cocktail drinkers in Australia are adventurous and always looking for new and different spirits. Just as people in North America and other parts of the world have discovered the taste and versatility of Patrón tequila, we're confident that Australians too will come to appreciate ultra-premium tequila and embrace this very high quality brand," says Dave Higgins, director of North Sydney-based Southtrade.
Worldwide, Patrón is available in more than 75 countries and islands, including the U.S. and Canada; the U.K., Ireland, Italy, Germany, and France; and Japan, Hong Kong, and Korea.
Every step in producing Patrón tequila – from harvesting the agave, to the time-honored Tahona and roller mill distillation processes, to the individual labeling, signing and inspection of each bottle – is done with the careful precision and care that can only be accomplished by hand.
The Patrón Spirits Company portfolio includes Gran Patrón Burdeos tequila (limited-production añejo racked in French Bordeaux barrels), Gran Patrón Platinum tequila (triple-distilled, small-batch silver tequila), Patrón Silver tequila (smooth, soft and light tequila without an oak flavor), Patrón Añejo tequila (blended and oak-aged for a minimum of 12 months), Patrón Reposado tequila (blended to incorporate the fresh, clean taste of Patrón Silver, with a hint of the oak flavor found in Patrón Añejo), Patrón Citrónge (extra-fine orange liqueur), Patrón XO Café (blend of ultra-premium tequila and the natural essence of fine coffee), and Ultimat ultra-premium Polish vodka.
For more information about The Patrón Spirits Company and its range of fine spirits, please visit www.patronspirits.com . For more information about Southtrade International, please visit www.southtradeint.com.au .
Contact:
Hunter Heres or Greg Cohen
The Richards Group
+1-214-891-5005 / +1-214-891-3544
This email address is being protected from spambots. You need JavaScript enabled to view it. / This email address is being protected from spambots. You need JavaScript enabled to view it.