Tres Generaciones Tequila can justly claim more than 100 years of heritage. The name Tres Generaciones honors three generations of Sauza Tequila distillers and is a monument to the family's tenacity, passion and commitment. Representing the three great Sauza Dons - our founder Don Cenobio, his son Don Eladio and his son in turn, Don Francisco Javier - Tres Generaciones stands for three generations of knowledge, skill and pride in producing the finest Tequila in the world.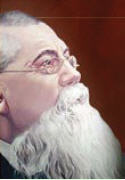 1st Generation - Don Cenobio Sauza
Don Cenobio's vision was to make Tequila a spirit that could stand shoulder to shoulder with the great spirits of Europe. His passion and vision, pioneering spirit and commitment to quality transformed the industry. He passed all his hard won knowledge, along with his pioneering character, to his son, Don Eladio Sauza. He, in turn, added a keen marketing instinct and a talent for business.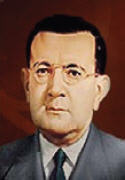 2nd Generation - Don Eladio Sauza
It fell to Don Eladio to guide the company through the most turbulent period in Mexico's history, the decade long revolution. During this hard time, Don Eladio modernized the distillery, introduced new products, and even managed to expand the family business. When the revolution finally ended, he went on to expand the entire Tequila market by exporting outside of Mexico, introducing Tequila around the world. Don Eladio imparted all knew to his son, Don Francisco Javier Sauza, who would make the Tequila what it is today.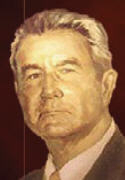 3rd Generation - Don Francisco Javier
Don Francisco Javier wanted to establish a lasting monument to his family's mastery of Tequila making. So he utilized wisdom that his father and grandfather had learned, and his own innovative flair, to create the ultimate Tequila, Tres Generaciones. He chose this name to honor all three generations - Don Cenobio, Don Eladio and himself - and to recognize his family's wisdom, tenacity, industry leadership and pioneering spirit. Don Francisco Javier initially made only 100 bottles to commemorate the 100th anniversary of La Perseverancia, the Sauza distillery.
Fittingly, there are three variants of Tres Generaciones: Plata, Reposado and Añejo. Each has its own distinct character but all share the premium Sauza characteristics of authentic Agave flavor, smooth drinking style and supreme quality. Tres Generaciones is unique among Tequilas in that every single variant is triple distilled. This gives a smoother taste and removes any trace of burn, leaving a perfectly refined, 100% Agave flavor.