Los Angeles, California (May 2009) – In what was the most anticipated release party in years, the tequila world is still reveling after seeing and tasting the newest ultra premium brand, DeLeón Tequila, which debuted Cinco de Mayo at the legendary Chateau Marmont in West Hollywood.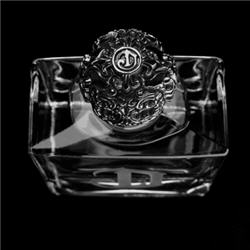 Bar Marmont was completely blacked out on Cinco de Mayo for the exclusive A-list event, which in recent weeks had become the toughest ticket in town due to the major buzz surrounding this new luxury tequila brand. Restaurant, nightlife and hotel owners from around the world came to experience the beauty and unparalleled taste that is DeLeón.
Brent Hocking, the company's Founder and CEO says, "My vision with DeLeón is to exclusively address an extremely discerning customer whose discriminating palette demands the highest quality product. After hundreds of blind tastings with tequila aficionados, master sommeliers and experts everywhere, it is clear we have accomplished this goal."
With only 118 tequila fabricas (distilleries) currently active and over 800 tequilas, almost all tequilas are produced along with several other brands. DeLeón is and will always remain one distillery producing one product.
DeLeón Tequila is produced in the highlands of Purisima del Rincón ("the purest of the corner"), a village named after the Immaculate Conception. Here, a family has tended their fabrica (distillery) on the most pristine and ideal agave land possible – the iron-rich soil of a mountainous region higher than 7,500 feet above sea level. Agave cultivated at this altitude tends to be exceptionally sweeter, with more honey, citrus, and floral notes. DeLeón also uniquely benefits from two natural spring wells that exclusively serve the family's private distillery. Most everything else is a guarded family secret.
The brand's quality is enhanced by its distinctive bottle and stunning metal top. Made of heavy, thick glass, the bottle is uniquely square, sleek and sexy, with the DeLeón logo sandblasted on the front. This simple, minimalist design gives emphasis to its iconic metal top, the master for which was hand-carved from a one-pound ball of sterling silver by famed rock 'n roll jewelry designer Bill Wall.
With limited quantities of DeLeón Tequila bottled each year, initial distribution in the U.S. will be limited to a few sites in Los Angeles, New York, Las Vegas, and Miami. International cities will include Hong Kong, Dubai, Macau, San Tropez and Monte Carlo. Currently available are two 750 ml. varieties: the Diamante MSRP ($134.99), which is already being hailed as the new benchmark for Blanco Tequila, and the ultra smooth Reposado ($149.99). DeLeón's much anticipated Extra Añejo is scheduled for release in Fall 2009.
For more information, please visit www.DeLeonTequila.com .