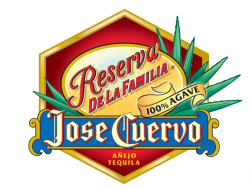 In an ongoing demonstration of its commitment to the 10 generation-strong company and family motto – ancestry, prestige and tradition – Jose Cuervo, the world's leading Tequila company, unveiled the 2011 edition of Reserva de la Familia. The 16th installment of the limited-edition handcrafted wooden box collection is adorned with the artistic styling of celebrated tattoo artist Jerónimo López Ramírez, known in the tattoo community as "Dr. Lakra."
Reserva de la Familia is an award-winning Extra Añejo (aged) Tequila made from hand-selected, 100% pure blue agave grown in the Cuervo estate's richest volcanic soils, just outside the town of Tequila. Reserva de la Familia, a crown jewel of the Cuervo portfolio, is considered to be a collectable masterpiece by spirit connoisseurs around the world for both its superior taste and uniquely designed packaging. Each year since 1995, the Cuervo family has selected a renowned Mexican artist to paint the new handcrafted wooden box for its ultra-premium vintage Tequila – part of its continuing support for promising Mexican artists and local culture.
This year's edition features the artistry of Dr. Lakra, who is the first artist that transcends the subculture of the tattoo art. Dr. Lakra started creating tattoo illustrations in 1990 when he discovered that tattooing was a form of art that could be transferred from the skin to a variety of inanimate surfaces. By mixing traditional tattoo art and Mexican graphic art, Dr. Lakra transforms objects such as vintage posters, Japanese print art, paper glasses and plastic dolls in drawings. Lakra's work has been shown in individual exhibitions in galleries around the world including London, Berlin, Tokyo, and of course Mexico.
"Over the past 200 years, the Cuervo family has passed on their strong knowledge in the arts of agriculture, distilling and blending from generation to generation to deliver Reserva de la Familia," said Juan Domingo Beckmann, Executive Director of Casa Cuervo and the 10th generation of Jose Cuervo descendents. "Each barrel is personally sampled by a member of the Cuervo family in order to preserve its heritage for the entire world to savor."
In addition to winning several awards and a double gold medal from the 2006 San Francisco World Spirits Competition, Reserva de la Familia is recognized by industry experts as one of the world's finest spirits. Only a limited number of Reserva de la Familia bottles are produced each year, which makes this prized sipping Tequila a much-desired spirit.
This exclusive Tequila is part of a private family tradition dating back to 1795, when the Cuervo family would descend into their private cellar to share the finest Tequila reserves with a select group of family and friends. In 1995, to celebrate the 200-year anniversary of the Cuervo brand, the family decided to share Reserva de la Familia with the rest of the world, and began issuing limited-edition bottles.
Aged in new French and American charred oak barrels, Reserva de la Familia has a full, mellow taste that combines floral, agave, vanilla, nut and Cognac-like flavors. It is typically sipped just like a cognac ideally in a Tequila tasting glass or a snifter. Each bottle is carefully assembled by hand, numbered and dated, hand-dipped in wax and then placed in the handcrafted wooden box. The 2011 Reserva de la Familia is expected to be available in December 2011 for approximately $125 USD per 700ml bottle.
When enjoying Reserva de la Familia or any other product in the Jose Cuervo portfolio, please do so responsibly.
About Jose Cuervo
Jose Cuervo is the largest producer of tequila throughout Mexico and around the world. The Jose Cuervo portfolio of tequilas includes Jose Cuervo Especial Gold, the number one tequila worldwide, Jose Cuervo Especial Silver, Jose Cuervo Black Medallion, Jose Cuervo Tradicional 100% Agave Reposado, Jose Cuervo Platino, Jose Cuervo Reserva de la Familia, Authentic Jose Cuervo Margaritas and Jose Cuervo Margarita Mix.