Justin Timberlake announces the launch of his new ultra premium Tequila, 901 Silver
St. Louis, MO – It's Always 901! It's the moment when evening ends and your night begins. 901 Silver Tequila celebrates the official launch of its highly anticipated triple distilled, ultra premium tequila. Its entrance into the rapidly growing spirits category marks a new level for premium tequila, introducing an upscale, sophisticated, and sexy brand.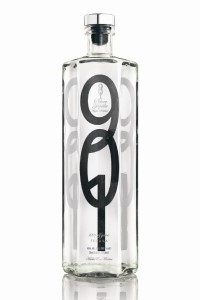 The creators of 901 Silver thoughtfully selected Tequilera Newton, after visiting more than 10 distilleries. Produced in the heart of Jalisco, Mexico, 901 Silver is triple distilled using the most innovative distillation methods available for fine tequila. Perfected with over three generations of craftsmanship and more than 60 years of experience, 901 Silver is hand crafted in small batches allowing greater quality control of the tequila. To maintain the highest level of quality, only 100% Blue Weber Agave, water, and proprietary yeast are used in 901 Tequila's production process.
Tequilera Newton
"We wanted to bring a superior product with exceptional taste to the market, but most importantly we wanted a tequila that delivered an ultra smooth finish," said 901 Silver President, Kevin Ruder.
Delivering a fruity nose, and finishing with exceptional smoothness and subtle hints of agave, 901 Silver provides the perfect balance. Our master distiller ensures that no matter where or when you experience the tequila, It's Always 9:01. 901 Tequila's refined taste lends itself to crafting the ideal cocktail, from the classic margarita to 901's specialty blends or enjoyed on its own.
The iconic packaging features a one of a kind shape in a tall, stylish bottle. 901 Tequila's bold print logo is front and center, adorning the length of every bottle, which is fitted with a metallic silver cap. 901 Silver will initially be available for purchase in New York, Los Angeles, Las Vegas, and St. Louis by early May.
About 901 Tequila
901 Silver Tequila is ultra-premium tequila. It's Always….. made from 100% Blue Weber Agave. It's Always…..triple distilled. It's Always…..hand crafted. It's Always…..ultra smooth. 901 Silver will initially be available in New York, Los Angeles, Las Vegas, and St. Louis. Headquartered in St. Louis, MO, 901 Tequila is produced at the Tequilera Newton e Hijos, S.A. de C.V. Distillery located in Tesistan, Jalisco. www.901.com .
It's Always Being Responsible

Initially available in New York City, Los Angeles, Las Vegas and St. Louis

901 Tequila IS A REGISTERED TRADEMARK OF DIAB Importers LLC.

DIAB Importers LLC. St Louis MO – 40% ALC. BY VOL. (80 proof)

www.901.com
Source: The Intoxicologist
http://intoxicologist.wordpress.com/