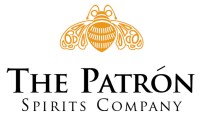 New Ultra-Premium Gran Patrón Burdeos Añejo is Triple Distilled and Racked in Bordeaux Barrels

The company responsible for producing the world's top-selling ultrapremium line of tequilas is adding another name to its family of fine spirits - Gran Patrón Burdeos. In both its high-quality taste and elegant packaging, this limited quantity handmade añejo tequila is unique to any other spirit.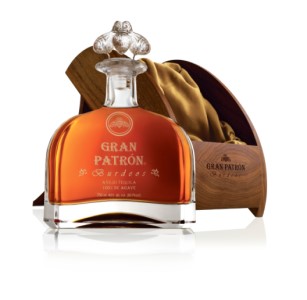 Gran Patrón Burdeos is distilled at 55 percent alcohol volume from the finest blue agave grown in the highlands of Jalisco, Mexico. The tequila is matured in a blend of American and French oak barrels and aged for a minimum of 12 months. It is then distilled again before it is racked in vintage Bordeaux barrels, hand-selected from the great châteaux of France to add the distinctive flavors of vanilla, raisins and dried fruit found in the finest Bordeaux wine.

"We triple distill this tequila to add a soft, velvet-smooth quality unlike any other spirit," said Francisco Alcaraz, Patrón's master distiller, who personally developed the process that allows Gran Patrón Burdeos to obtain its exceptional flavor.
The taste isn't the only distinctive characteristic of Gran Patrón Burdeos. Each bottle is placed in a box handcrafted from a single piece of black walnut, designed to double as a display case for the bar. Set in a bed of suede, the unleaded crystal bottle is cork finished like wine and sealed with a crystal cap. The packaging includes a specially designed corkscrew to assist with opening and an unleaded crystal bee stopper to preserve every drop.
"With Gran Patrón Burdeos we've created a work of art, both inside the bottle and out. Like all our ultra-premium Patrón tequilas, it was created using the very best agave and centuries-old techniques. But with this añejo, we took the extraordinary extra steps of borrowing flavors from the finest Bordeaux wines, and beautifully presenting the bottle to match what's inside," said Ed Brown, president and CEO of The Patrón Spirits Company. "Years in the making, we couldn't be more proud to introduce this very special addition to our portfolio of the best spirits in the world."

At The Patrón Spirits Company's French Colonial-style Hacienda and distillery in the hills of Jalisco, Mexico, every step in creating Gran Patrón Burdeos, and Patrón's entire portfolio of tequilas, is done with the careful precision and care that can be accomplished only by hand. Each bottle of Gran Patrón Burdeos (750ml, 80 proof) is signed and numbered by hand.

In addition to Gran Patrón Burdeos, the Patrón Spirits Company portfolio also includes Gran Patrón Platinum tequila (triple-distilled, small-batch silver tequila), Patrón Silver tequila (smooth, soft and light tequila without an oak flavor), Patrón Añejo tequila (blended and oak-aged for a minimum of 12 months), Patrón Reposado tequila (blended to incorporate the fresh, clean taste of Patrón Silver with a hint of the oak flavor found in Patrón Añejo), Patrón Citrónge (extra-fine orange liqueur), Patrón XO Café (blend of ultra-premium tequila and the natural essence of fine coffee), Pyrat Pistol rum (fine Caribbean rum), Pyrat XO Reserve rum (select blend of 15-year-old Caribbean rums), and Pyrat Cask 1623 (limited production, ultra-premium aged rum).

For more information about The Patrón Spirits Company and its range of imported spirits, please visit www.patronspirits.com .