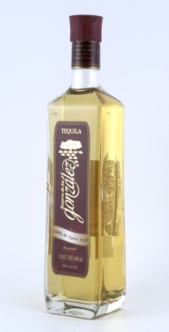 Tequila Reserva de los González is more than just a new Tequila brand, it represents the past and the future of an entire family dedicated to creating this spirit for Mexico and the world. This new brand is a tribute to the men that work in agave fields from Atotonilco at Los Altos de Jalisco.
Reserva de los González Directors, Eduardo González and Francisco González, sons of Don Julio Gonzales, the family responsible for Don Julio Tequila, have more than 60 years of experience producing premium Tequila made from the blue agave tequilana weber plant.
Eduardo and Francisco have been presenting their new product all over the country since last November and the public response has exceeded their expectations. Reserva de los Gonzáles follows the traditional tequila manufacturing process which closely adheres to strict norms implemented by the Mexican government.