Review Detail
88
9
100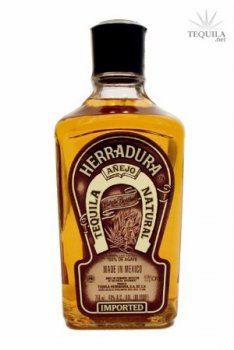 Anejos
T
Tequila.net
May 13, 2007
105621
I hadn't looked at the reviews before trying this and as I was sitting down to write this thought it deserved mid- to high-eighties, and am glad to see the other reviewers agreed pretty much. I paid the Michigan state minimum price of $51.98 for the bottle and feel like for that price there are much better anejo's - still good, just not great. Other reviews would probably hate me for saying this, but I'd take Patron's anejo over this any day for around the same price. And I can get Don Julio's anejo for about the same price too, which is a clear winner in that range.

Anyway, clear agave presence in the nose along with earthy scents and slight vanilla. Initial taste is carmel, vanilla, sweet agave, overall a touch sweet for my taste, but still nice. Clear agave and wood presence in the body. I experienced a pretty long finish with a mild to medium burn on the way down.

I should note, I'm not prone to headaches or hangovers (usually don't drink nearly enough for that), but after I drank this for the first time I had a wicked headache the next day (ALL day). I did drink a bit more than usual - probably five or six ounces, but it seemed odd. I sampled about 2 ounces for this review earlier tonight and feel a hint of a headache again. Not sure if anyone else has experienced, but thought I'd mention it... after all, I view these reviews as a reflection of the total experience and to help other people choose their tequilas with as much info as possible!
Comments