Review Detail
90
6
100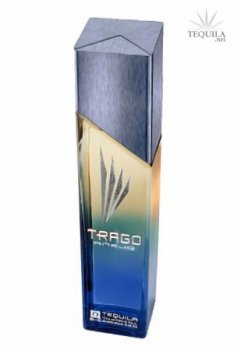 Anejos
T
Tequila.net
April 20, 2007
22750
I really enjoy this. I was expecting it to taste more like El Tesoro since they share owners, but it actually tasted less wood flavored to me than that, and was strikingly resembling of Don Julio anejo. In fact, I would describe it as Don Julio with a little softer flavor, and less of a bite at the back of my throat as I swallow, so a touch more smooth.

The other reviewers have said it well - floral, vanilla, smoke and carmel present in the nose and flavor. Nose is a little astringent for my liking, but as I've said before, I don't drink tequila for the smell.

Very smooth, yet still a very nice agave presence, and not too much wood flavor. I really like this and would consider stocking it as my go-to anejo over Don Julio. That's saying a lot for me, but as I said, I really enjoyed this.

I like the bottle - my wife and a lot of other people have commented that they like it the most of all my collection (which is quite extensive) - and the cork is nice too.
Comments