Review Detail
92
10
100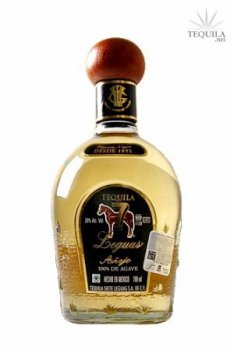 Anejos
T
Tequila.net
November 24, 2007
64469
I am drinking this out of a snifter on a warm and mellow evening, in Hollywood, California.
When I first opened this bottle of Añejo, I noticed the cap did not seem to be on in an air tight manner. The bottle and cheap plastic cap do not impress me. Rather, it hurts the over all presentation, and that is why I have scored it a 79/100
The nose on this tequila is very sweet with a good measure of alcohol burn. I will go as far as saying it is a bit too sweet.
The initial taste is honestly strange. It comes off both super sweet and a bit stringent. I held it in my mouth for a bit to soften the flavor and to try to decipher its body. The agave gets lost in the sweet air that this light tequila holds. It does have a strong binding to the glass, but flows over the taste buds in an overtly sweet hue of alcohol burn. A bit of vanilla, earth and pepper are to be found on the main flavor stage.
The Bottle, and its presentation is weak. The plastic top barely screws on and I feel there is an inadequate seal. I do not think this will keep well on a shelf after opening. The bottle design is not the worst, but in addition to the plastic cap, its over all presentation falls way short of acceptable.
This Tequila's finish is not very memorable and does not elicit drinking-excitement from me.
Over all, this Anejo is average and falls under the "extra" sweet category.
I would not serve this to a friend who was interested in developing an interest in fine Añejo tequilas.
Comments