Review Detail
92
3
100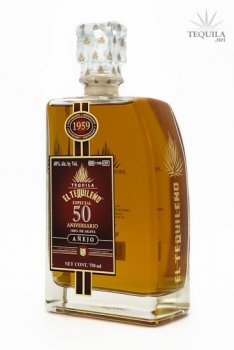 Anejos
T
Tequila.net
October 09, 2011
11826
(Updated: August 14, 2013)
EDIT: This is a revised review. Although I still think very highly of this line, I am backing off on the throttle a bit after another year of experience.

The nose is very pleasant, albeit predictable, with caramel, vanilla, and only the slightest tinge of oak. The taste has a background of mildly charcoaled oak, with sweet caramel and vanilla definitely present as well with only slight spice. A well-balanced body in all respects. An ultra smooth finish with a mild, balanced burn; cooked agave comes back to make it sweet all over again.

This should satisfy any sweet-tooth out there. It is a very nice anejo that is the epitome of what you expect from an aged tequila - sweet cooked agave with a bit of oak. It is not the most complex anejo out there, but definitely a solid example of what an anejo tequila can be. I got this bottle on clearance for about $23, which is a steal for an all-around good anejo like this. The bottle design on the anejo is totally different than the blanco and reposado in shape and size, but it is still quality glass. They stick with the plastic stopper as well, but pouring is a little more difficult with this design.
Comments