Review Detail
96
1
100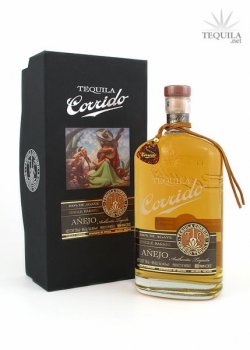 Anejos
T
Tequila.net
June 05, 2010
46258
The Corrido line is just a great line of tequilas. This is the best of the bunch. The smell, the flavor, the price, the presentation...this one is certainly in my top 5 tequilas overall.

Aroma: Sweet agave with some nice vanilla and nutty kind of notes.
Initial Taste: Sweet start of agave that gives way to a nice wood and caramel/butterscotch kind of taste.
Body: A nice thick tequila that continues its sweetness. It reminds me of Clase Azul quite a bit with the flavor.
Finish: This is where it varies from Clase Azul repo. The finish has a bit more spice. It's an awesome finish that just leaves you wanting another sip.

It was purchased for $40 at Hi Time and that's a great value considering the quality of this tequila. Everyone that I've given it to has loved it...and it pains me a little every time I give it away. It's just really good stuff.
Comments