Review Detail
90
4
100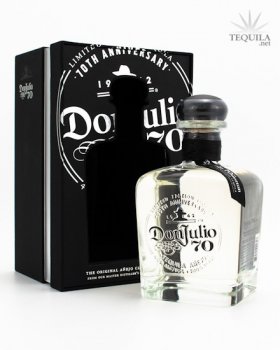 Anejos
T
Tequila.net
September 14, 2011
129406
so I bought this in the summer on a trip to montana, there was no price on it and the guy at the store said it was the same price as the blanco (45$) so I ended up buying 2 bottles knowing that this was probably a little underpriced.
I generally really like the Don Julio brand and the 1942 is one of my favorites.
On the nose there is a fair bit of vanilla which is really pleasant as well there is a lot of vanilla in the intial taste, however it quickly gives way to a lot of oak, the body is suprisingly short and a little rough compared to many anejos. this product is similar in concept to the Maestro Dobel diamond, however, I waaaaay prefer that product. The finish is a little tarry with a little lingering licorice. I have tried this several times now and wanted to wait on the review because each time i have had a different opinion, but I think I have it narrowed down now. presentation is ok, really not too different from the usual don julio bottling. Price I paid was decent but when I look at the normal US retail, I would much rather buy the Dobel.
Comments