Review Detail
90
4
100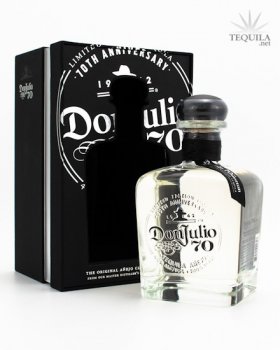 Anejos
T
Tequila.net
September 14, 2011
129406
I kept reading mixed reviews about this tequila and I didn't want to spend the money for a bottle, but a local liquor store had it priced at $35, so I caved and bought it (The whole DJ line was 25/27/29 at the store...I bought them out).

Aroma: Honestly, it wasn't great. Too much alcohol on the nose...especially for an anejo. You could still get the DJ trademark sweetness and oak, but it wasn't awesome.
Initial Taste: A pleasant sweetness that isn't quite as good as the the regular anejo. The most prominent flavor is probably vanilla.
Body: The charred oak comes through and there's a toasted nut flavor and a bit of ripe fruit.
Finish: A light and smooth finish that has a bit of toasted nuts and dark chocolate. Not really much of a hint of agave spice or pepper (which I should expect given that it's aged 18 months, but my eyes still tell me blanco)

All in all, it's a good tequila, but I prefer the reposado and anejo more. If you can run by a bottle on sale, you should buy it. For the regular $70+ price tag, find something else. The bottle/box/presentation is wonderful.

I will say this...I think that this is a tequila that you will notice something different every time you drink it. There's just slight hints of things that come out in every sip. I had 7-8 sips and I never got the same taste every time. For that reason alone, it's kind of a fun tequila to drink.
Comments