Review Detail
92
6
100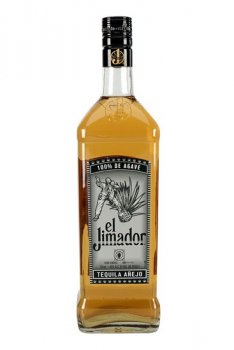 Anejos
T
Tequila.net
January 13, 2007
47278
El Jimador has been around forever and is from one of the big distilleries. The fact that the line wasn't 100% agave for a long time kept me from trying it. When they switched to all agave, I thought I should give it a shot.

Aroma: A very interesting nose. I get caramel, cinnamon and plenty of wood.
Initial Taste: Fruity agave (berries, not citrus) and caramel. A very nice entry.
Body: A medium body with nice oily texture. Fills the mouth well and allows to taste all of the flavors: agave, fruit, caramel, oak and lots of baking spice like notes. You can really tell that this was aged in used bourbon barrels.
Finish: A nice sweet and smoky finish. It doesn't last long, but it's a nice ending to a very good tequila.

Big maker, basic bottle...I was not expecting to be blown away, but this is darn good stuff. Factor in the price and the fact that it's easily found and you have a real winner. I'd definitely recommend going out and getting a bottle of this.
Comments