Review Detail
88
1
100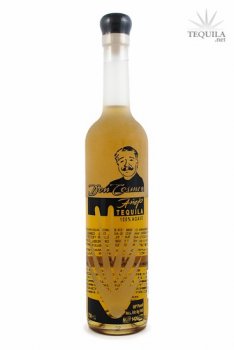 Anejos
T
Tequila.net
May 14, 2012
8851
I'm always on the look out for brands of 100% agave juice for under $20. Don Cosme fit the bill. I'd never heard of it before, but I figured that the bottle looked cool enough and the price was right...so why not?

Aroma: Full aroma of oak, vanilla and ripe berries.
Initial Taste: Sweet agave and berries with a hint of vanilla.
Body: Medium body, semi-oily. The oak in the aging really comes into play in the body with a big flavor and a hint of bitterness. The sweet berry & vanilla flavors are still there as well.
Finish: A fairly smooth finish with a hint of alcohol on the end. Medium length finish. Nothing too much to speak of.

This is a decent tequila. It will probably be better than most people have had. It's a cut above Sauza and 1800 and larger brands like that, but it's not a hidden gem per se. For $20, you can't go wrong with this one. It would work fine as a budget sipper or mixer. Check it out...you won't be disappointed for the price.
Comments