Review Detail
88
9
100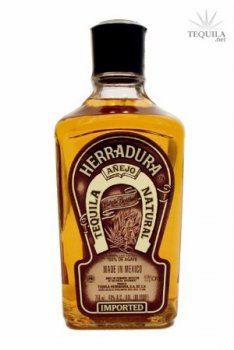 Anejos
T
Tequila.net
May 13, 2007
105756
Herradura is a strange brand for me. It's been inconsistent in all of its ages. This review is on a new bottling of the anejo, which has, for me, consistently been the best of the bunch.

Aroma: A nice complex aroma of woody agave, fruits, oak and a hint of dark chocolate.
Initial Taste: Fruity agave with really nice spice notes.
Body: A nice thick and oily body that coats the mouth really well. There's only a light oak flavor that mixes with the other ones very well. The sweetness is more fruity than the caramel and vanilla that you get from most anejos. It's a pleasant change of pace. The spice notes of pepper and baking spices are there too.
Finish: A really nice cinnamon punch at the end to go with the fruity sweetness. The agave character is still there. The finish has a bit more of a bite than some might like, but I've found that to be common with Herradura that they all tend to finish a little hot. A pretty good finish that could be a bit better.

This is a pretty darn good all around tequila. Given that it has great distribution, it may very well be the best on the shelf of your local liquor store. As mentioned in the finish, it's got some good character, but it loses a bit because of the alcohol heat. Oh well, Herradura Anejo may not be perfect, but it's a pretty darn good tequila.




Comments