Review Detail
88
11
100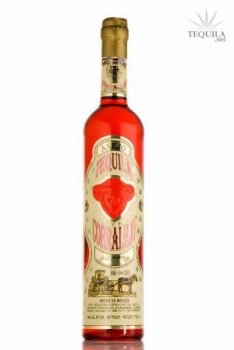 Anejos
T
Tequila.net
February 13, 2007
65842
This is my last review of the Corralejo line. I've been really impressed with rest of the line. Very good flavor and really good value. I hope the anejo is as good as his younger siblings.

Aroma: Sweet cooked agave, vanilla and light citrus.
Initial Taste: Agave, vanilla and a bit of earth and citrus.
Body: Light anejo body. Not oily at all. Feels more like a reposado. Light vanilla, oak and spice (mostly pepper).
Finish: A light finish that lasts a fairly short duration. Agave, light oak, pepper and a hint of mint. Good, but not memorable...but very smooth as well.

This tequila is a pretty good value, but I think that I like the reposado better overall. Corralejo anejo is versatile enough to be sipper or a mixer and light enough to please most palates. I like it, but I don't really love it. The red bottle looks great, it's widely available and the price of under $40 is very good. I'd recommend it, but I'd recommend the blanco and repo from Corralejo more.


Comments