Review Detail
91
1
100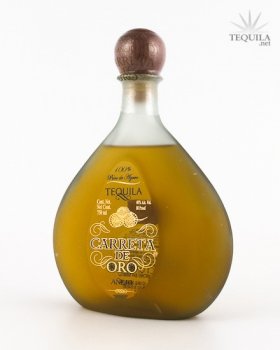 Anejos
T
Tequila.net
November 11, 2012
9625
Carreta de Oro has always been a brand that has intrigued me. I was fortunate enough to get a pour of it recently without having to buy the bottle and was impressed with the complexity...especially given the price

Aroma: Rich cooked agave, oak and baking spices.
Initial Taste: Cooked agave, vanilla, light fruit and spices.
Body: Medium oily body with a good amount of oak. Light vanilla and baking spices with a light smoke and pepper round it out nicely.
Finish: Lots of oak makes for a slightly bitter finish. It only last for a medium length, but there's also a good amount of spice on the finish.

Not an overly sweet anejo. It has a lot of complexity from the lowland agave and the aging for 28 months. The baking spices, oak, pepper and smoke give this anejo a really interesting finish. For the price, this one stands out nicely as one for tequila lovers to try.
Comments