Review Detail
92
1
100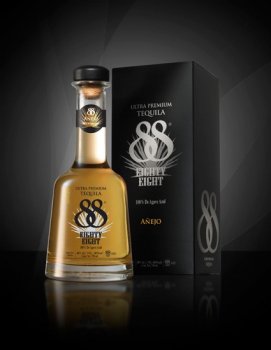 Anejos
T
Tequila.net
March 17, 2012
13661
I've been hearing good things about Tequila 88 for a while, but never had a chance to try it until recently. Solid NOM, nice looking bottle...let's see how it tastes.

Aroma: A nice rich anejo on the nose. Notes of agave, oak, vanilla, ripe fruit and roasted nuts. Lots of scents, but they work well together.
Initial Taste: Sweet cooked agave, vanilla and oak.
Body: A thick and oily body. Almost chewy. The rich texture works well with the wood, vanilla and roasted nut flavors. The ripe fruit is present, but only lightly detectable.
Finish: There's a nice linger on the finish. A thick custard with vanilla, nuts and woody dark chocolate. It's like a good sundae.

Not a ton of agave in this 12-18 month aged anejo, but it has a really nice and rich flavor. This is perfect for late evening sipping. A nice complex set of flavors that work really well together. Sip it slowly...and enjoy!
Comments