Review Detail
91
1
100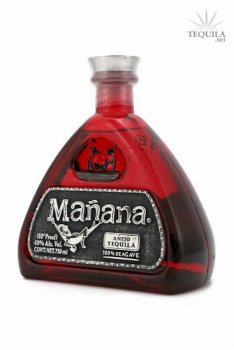 Anejos
T
Tequila.net
October 04, 2007
39880
Manana is another brand that I've been curious about for a while. I was fortunate enough to get my hands on a sample of the anejo. If you follow my reviews, you'll already know that I generally have an affinity for a juice coming out of NOM 1414. They all have something similar, but there's many brands that are also very different. We'll have to see where Manana falls into that mix.

Aroma: A light nose with cooked agave, vanilla, spice and a hint of anise.

Initial Taste: A fruity agave entry. Lots of berries, vanilla and agave with light spice. A lot of flavor with such a light nose.

Body: A complex mix, but very well balanced. Fruity agave, vanilla custard, baking spice and just a tiny peppery kick. This is an extremely good balance and the flavor just shines.

Finish: A nicely balanced finish with the aforementioned flavors that fades away nicely after a medium length stay.

This is a really pleasant sipper. There's a lighter agave flavor and spice because of the aging, but the barrel flavors of vanilla, fruit and baking spice combine really well. It is an anejo that is on the sweeter side, but it's really well balanced and not too sweet to lose the tequila essence entirely. This is a good option for both seasoned sippers and new tequila drinkers.
Comments