Review Detail
92
3
100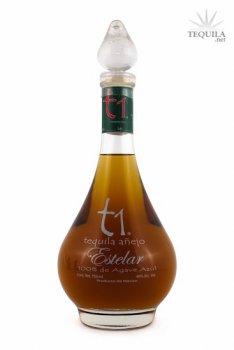 Anejos
T
Tequila.net
December 22, 2012
17654
Another Gem From German Gonzalez
There's a special place in my tequila loving heart for German Gonzalez. His Chinaco product (along with Don Julio 1942) forever changed what I thought tequila could taste like. The richness, complexity and full agave flavor while being utterly easy to drink made it a really special pour. So you can bet that I was excited when he came out with the T1 one line.

Price: $50-55/bottle

Aroma: Agave, ripe fruit, coffee, dark chocolate and spice. Very rich.

Initial Taste: Fruity agave with just a hint of vanilla sweetness and dark chocolate. Nice balance without being too sweet.

Body: A medium body, but a ton of flavor...almost too many to list: Agave, fruit, dark chocolate, coffee, spice... Complex, but well balanced.

Finish: A long and smoky finish with a nice spice kick and lots of bitter notes from the wood (dark chocolate and coffee).

This is really wonderful sipper. It would pair well with a dessert or a cigar. Lots of flavor, complexity and is oh so easy to drink. A really great pour for just about any occasion. Highly recommended...even with the fairly premium price.
Comments