Review Detail
89
6
100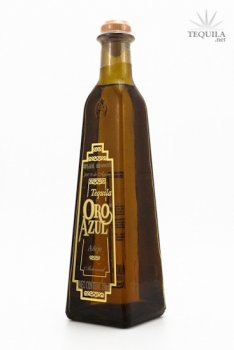 Anejos
T
Tequila.net
April 03, 2007
22507
Oro Azul is a long beloved brand from NOM 1079 and most of what you read out there will reflect that number. My bottle is from the new NOM 1580, although it is my understanding that it's the same facility and that production methods will not change. I can't personally speak for the 1079 añejo, so you might just have to compare notes with other reviewers.

Price: $40-45/bottle

Aroma: Kind of a trademark nose of 1079. Nice agave scent, but also notes of oak and smoke.

Initial Taste: Fruity agave entry. Also notes of caramel and spice.

Body: Medium to thin body and the oak moves forward in a big way. The earthy agave flavor is strong as well, but the notes from wood are strong with dark chocolate, spice and a woody bitterness.

Finish: A very nice finish. There's a linger of chocolate, wood, smoke and a lingering nuttiness that gives a very nice overall flavor.

A very solid offering from a solid distillery. Fair price and nice presentation. There's nothing not to like about this brand and expression. Is it the best añejo out there...nope. Is this a brand worth having on your shelf...absolutely.
Comments