Review Detail
92
9
100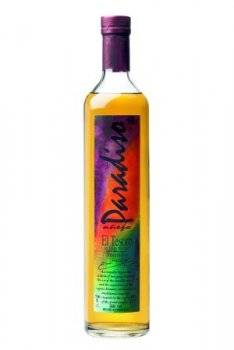 Anejos
T
Tequila.net
February 11, 2007
46774
Price: $100-120/bottle

Aroma: A really nice mixture of cooked agave and honeyed, stewed fruits. Some light clove/nutmeg like spice as well

Initial Taste: The honeyed agave is very present. It's a really unique nose because it has a lovely floral sweetness without that big caramel taste.

Body: It's very light on the palate and not overly oily at all. The fruits and spice come forward a bit more and the floral notes fade a bit. For being as aged as it is, the oak is in the background and complimentary.

Finish: A long spice linger and the agave flavors sit on every part of the tongue for a nice long duration. On the very back of the palate the peppery linger mixes perfectly with the fruity sweetness.

From start to finish this tequila is interesting, unique and most importantly - delicious. The blend of aging barrels imparts a very complex profile on this one. If you are an enthusiast of tequila and of different barrel finishes, this one is a must try despite the hefty price tag. Salud to Robert and Marilyn for dreaming this one up and getting it into the hands of agave lovers everywhere!
Comments