Review Detail
83
3
100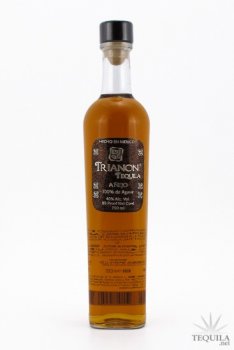 Anejos
T
Tequila.net
December 28, 2013
7822
My final review of the Trianon line up. The first two have been solid entries for sure and I'm in love with the trio bottle packaging which you can buy in stores as well. This one is just the añejo, which also has a nice and sleek look. Trianon is still the only effort I've ever had from NOM 1500 (Tequilera Las Juntas, S.A. de C.V.). The color on it is really dark and inviting. I'm going to take that invitation to dive into this bottle.



Price: $40/bottle

Aroma: A nice nose with agave, ripe fruit and cinnamon.

Initial Taste: A rich and caramel filled entry. Some agave and spice too, but a nice desserty richness.

Body: A thick bodied añejo with a really nice mouth feel. The caramel and spice richness remains. Not the most complex tequila, but it does these flavors very well.

Finish: It's exactly what you should expect. A strong spice linger that lasts a while. A good finish to a good tequila.


Trianon Añejo might be my favorite of the line. It owns it's profile well and is a really pleasant drink. For the price, if you like dark, caramel, cinnamon and a hint of bitter oak, this is for you. A very nice effort.
Comments