Review Detail
92
22
100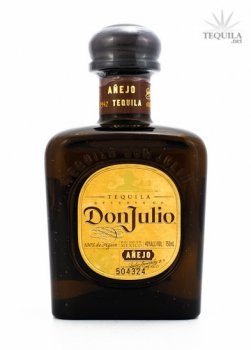 Anejos
DR
Don Ricardo de Hawaii
March 25, 2007
111736
Tasted out of snifter 07/16/08. Im still trying to break out of just drinking blancos. Don Julio anejo was a very nice experience for me. I was a little scared ( due too much wood taste making me feel ill) but this anejo welcomed me in with open arms! My first anejo experience was a good one.

Aroma: Strong hints of caramel and citrus. A pretty cool combo!
Initial Taste: Initially, a thin mouth feel, with hints of vanilla, and smoke. No bitterness at all.
Body: Wood, agave, caramel, and vanilla.
Finish: Of medium to long duration with no alcohol burn.

Again, this was my first anejo experience. Pretty cool. Ive always said I like the whole Don Julio line. Very consistent. But to be honest, while I still prefer blancos, I do like this anejo very much.
Comments