Review Detail
94
7
100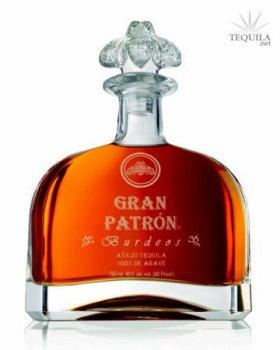 Anejos
T
Tequila.net
July 13, 2007
95147
We tasted this beauty on 9-23 at a restaurant in a wine glass that closely resembled ISO tasting glasses. The color is a very deep amber, with a relatively high viscosity. The nose contained oak, citrus, caramel, and a bit of cooked agave. Evidence of the wine barrel can be noticed in the middle taste - dark berry, vanilla, a little cocoa, and cherry - but all are secondary to the still-present agave. The finish is strong with agave, vanilla, and caramel, and is quite long. The pleasant surprise is that so much of the agave flavor has been retained despite the amount of aging that this spirit has undergone.

While I would have no problem finding desserts with which to pair this tequila, I think I would much prefer to have it *as* dessert.

Here's why I rated the price so well: Our city's leading tequila bar wants $100 per shot for Burdeos, and the $500 that the liquor stores want for the whole bottle makes both way out of our price range. However, the little restaurant up the street knows that, in reality, nobody in this town will buy a $100 shot, and has therefore priced it at $45 for a shot.
Comments