Review Detail
88
4
100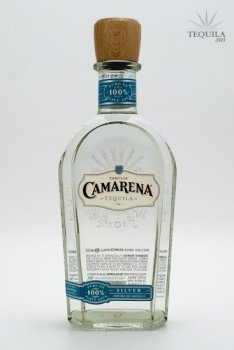 Blancos
T
Tequila.net
May 08, 2010
74199
Got persuaded by a stocking manager at Albertson's to buy this stuff after he gave me a coupon for it(which brought the price down to a VERY respectable $14). I was there to buy a tequila strictly for mixing. I was reaching for the Milagro silver when he got me.

Bought this, took it home, and before it went into a drink, I had to taste it by itself. Had it neat in a snifter. The nose is probably the most impressive aspect of this tequila, aside from its price. When compared to other tequilas in its price range, it is superior. It beats out tequilas that are even slightly more expensive (1800, namely). However, it doesn't stand as a great bargain because I don't consider it a great tequila. It surrenders its mild, clean nose by introducing an alcohol flavor that wells up as it sits in your mouth. Not a sipper.

As a mixer, it's perfect for those people who are looking for a 100% agave tequila under $20 for a party or get-together of sorts.

I can't say I will be buying it again, though, but it is an excellent budget-oriented alternative to more tequilas in its price/quality range.
Comments