Review Detail
90
14
100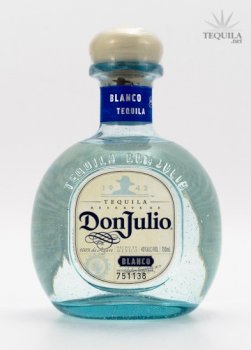 Blancos
T
Tequila.net
April 15, 2007
87604
I collected about 15 different blancos over a few months and did a taste test. I tasted brands like Chinaco, Yeyo, Patron, Milagro, Espolon, Corzo, Corozon, Milagro Select, Familia Camarena, Casa Noble, Don Eduardo, 1800, Herradura, and Ambhar and so on.

This was my favorite blanco for my palate. I feel that Don Julio has defined my palate in every category. I find their tequila to be consistently the watermark for my tequila personal preference. I paid $34 for a 750mL and then later $85 for a 1.75L

Tasted out of a wine glass (maybe ill get my tequila glasses soon!)

Nose: Citrus, Dill, and a sweet agave.

Initial taste: smooth and oily on the mouthfeel, that leads into a citrus and sweet agave body.

Finish: Light a paper with a lasting agave on the tongue. I love this finish, it lasts and lasts. It's why I pour another shot. It it were non-alcoholic I'd drink it all day for this finish. I love it.

The bottle does a great job of hiding how good the tequila is, and by that, the bottle is short and stout, but nothing of interest. I held off on buying this for so long because it didn't look the price.

In closing: I love this tequila. I tried many brands, and I'm glad for that, but it would have been better money spent if I just picked up few 1.75L of this.
Comments