Review Detail
94
4
100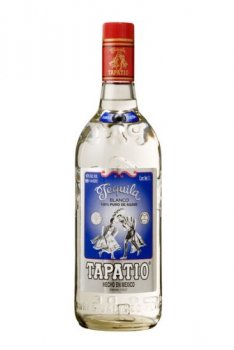 Blancos
T
Tequila.net
June 29, 2012
20619
Brand new to the US market, Tapatio has a large following amongst tequila lovers. I'd never had any of the juice sold in Mexico, so I was very much looking forward to trying this one.

Aroma: A great clean agave nose with loads of citrus and pepper. My favorite kind of blanco.
Initial Taste: Crisp agave, citrus with a light floral taste. Very nice.
Body: A medium body, great flavors throughout of agave, pepper and fruit. A really great mix of everything.
Finish: A medium length finish. There's a great agave peppery finish that goes really well with the agave and citrus sweetness flavors. Wonderful finish.

This tequila is definitely not all hype. It's a great tequila with strong and traditional flavors. It's clean and spicy without being overwhelming in any aspect. I'm sure that it would be an outstanding mixer and for the price of $35 per liter, you could definitely do that. I think I'll prefer to sip this one. It's a great tequila anyone from aficionados to people looking to try a blanco for the first time. Get this one if you can find it.
Comments