Review Detail
87
1
100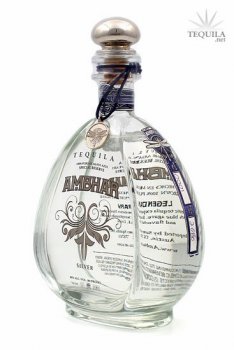 Blancos
T
Tequila.net
March 07, 2010
22152
After drinking the Ambhar Anejo I was really looking forward to trying the blanco and reposado and I was able to order them all in a vertical flight on a recent trip to Vegas. Drinking them in order is a great way to see how the base flavors the aged ones and how the ages change with the time in the barrel.

Aroma: Earthy agave with heavy vegetal notes.
Initial Taste: A nice cooked agave sweetness with "green" notes and a hint of earthy bitterness.
Body: A nice agave sweetness balances out the vegetable medley aspects of it. It's very green, but has a nice agave kick and sweetness.
Finish: A nice peppery finish that lingers nicely. There's also a hint of earthy/rubbery aspect to it that takes away from what is otherwise a really nice and lingering finish.

Admittedly, blancos with a big time vegetal profile are not my favorite, this one balances it out nicely. If you are the kind of person that likes a really green tequila, my guess is that you would love this one. The bottle looks great, the finish is smooth and it has great agave character. It has a premium price, but it's worth checking out if you like the above mentioned flavors.
Comments