Review Detail
92
5
100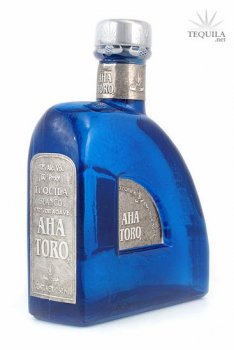 Blancos
T
Tequila.net
February 17, 2008
39031
After loving both the reposado and the anejo, it's odd that it took me so long to grab a bottle of the Aha Toro blanco. The final motivation came with the distillery change to NOM 1535. The bottle that I am reviewing is from NOM 1079.

Price: $40-50/bottle

Aroma: A big nose of cooked agave with complimentary scents of grass and and pepper.

Initial Taste: Grassy cooked agave. The sweetness is just about perfect.

Body: A nice oily mouth feel. The sweetness is well balanced with the green notes and a nice peppery kick.

Finish: A great finish with a nice peppery kick and a light cinnamon note as well. There's lots of agave flavor throughout this whole blanco. And it lingers on nicely.

I'm a bit upset with myself that it took me this long to get a bottle of this blanco. If you are a looking for a blanco with a big cooked agave essence with a light vegetal compliment throughout the entire drink, you'll like this juice. The price is about where it should be for a tequila of this quality. One thing that should not go unmentioned is the great look of the bottle. Authentic and sleek. This tequila is the total package.
Comments