Review Detail
86
2
100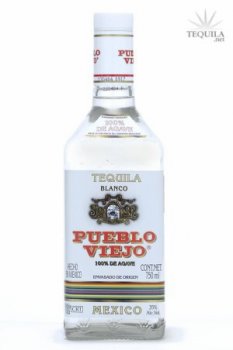 Blancos
P
Piña
June 24, 2008
30479
I'm on a bit of a run of value tequilas from high end & respected distilleries. Often times, you can find real gems by going with the lowest priced juices from great distilleries. Pueblo Viejo comes from NOM 1103 (Tequila San Matiás de Jalisco, SA CV). They make great brands like San Matiás, Rey Sol and Corazón. This bottle can be purchased for under $20, which is always nice...especially when I've had the repo and thought that it was a nice quality tequila. I hope that this one can do the same for those who are looking for a nice versatile blanco on a budget.

Price: $16-20/bottle

Aroma: An earthy agave nose with a hint of fresh baked bread.

Initial Taste: Very simple...earthy cooked agave. Nice sweetness mixed with earth notes.

Body: A fairly thick & oily body...a very nice mouth feel. The earthy agave remains, but is complimented by pepper and a hint of cinnamon.

Finish: A fairly short finish that involves the aforementioned flavors. Solid, but not much of a linger. Very easy to drink.

This is a solid all around blanco. Nice profile for sipping (for those who prefer earthy) with a nice mouth feel and a good price for mixing. For under $20, this tequila is a can't miss. The bottle is nothing special, but if you pick this one up, I doubt that you'll be disappointed.
Comments