Review Detail
87
1
100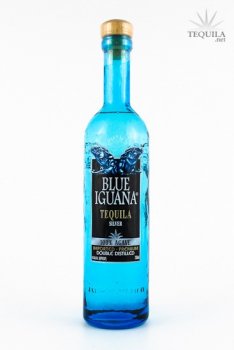 Blancos
T
Tequila.net
November 12, 2012
8093
When you see a distillery number, you sometimes feel like you know what you're getting into. Blue Iguana comes from tequila producing giant NOM 1438 (Destiladora del Valle de Tequila, S.A. de C.V.) and while I've had plenty of juices from there, I can't necessarily say that they have a trademark flavor. I've liked some and disliked others. That fact allows me to come in without any real bias and focus just on the tequila.

Price: $30/bottle

Aroma: A really inviting nose with cooked/sweet agave, hints of vegetal notes (bell pepper) and spice.

Initial Taste: A fairly light entry. Light agave flavor and not much else…not nearly as complex as the nose.

Body: Fairly thin bodied. More flavor comes through on the mid-palate. The green flavors and the spice mix in with a still faint agave flavor.

Finish: A nice peppery linger on the finish that lasts a decent amount of time. The vegetal hints are there too. The agave flavor is strongest at this point and is the most memorable part of the drink.

This was a bit of an odd drink because it was bold at some points and muted in others. The packaging is nice and the price is requisite of what a tequila of this caliber should be. The plant flavors are the focus of this one, but I just wish there was a bit more on the front of the palate. All in all, it was a nice blanco sipper and worth the relatively low price.
Comments