Review Detail
94
3
100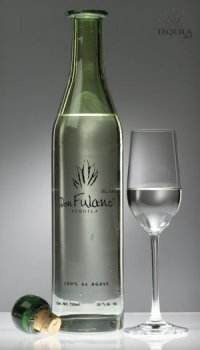 Blancos
T
Tequila.net
March 31, 2007
22966
I had really high hopes for this tequila after reading about it on here for some time. While it did not meet my expectations it was still a great tequila. I was probably wrong in my expectations anyway.
I prefer lowland tequila versus highland tequila. DF has a great nose. There is definitely some olive notes and the finish is very unique.
I paid $49.99 through an internet retailer. It is worth it. The bottle is stunning and fitting. The tequila is very stunning.
I drank this DF neat and in margaritas. I preferred it neat. Some tequilas really strut their stuff when in a cocktail but this one did not require anything else.
I would recommend this tequila. I also plan to try the 100 proof blanco offered by Don Fulano.
Comments