Review Detail
87
16
100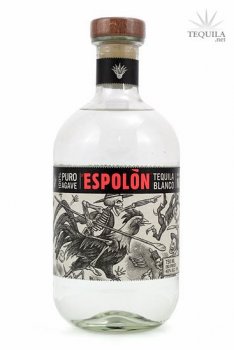 Blancos
T
Tequila.net
April 06, 2007
93856
Tasted 02/11/15 from a Riedel Tequila Glass.
Aroma: Light and crisp, roasted agave with fruit, citrus, and spice notes.
Initial Taste: Peppery agave with vegetal notes. Not real complex but a nice full agave body that is smooth with no alcohol burn.
Body: Light slow tears on glass and a medium-light mouth feel. Agave and spicy flavors are well balanced.
Finish: Medium-long sweet agave with a spicy finish that lingers on the tongue.
Price: $18.99 to $29.99 (RRP: $24.99)
Presentation: A short squat bottle with a synthetic cork stopper. The artwork on the bottle label is a traditional "Dia de los Muertos" style, which I do not find appealing.

El Espolon is a very affordable blanco that I enjoyed sipping and it would also be a good mixer.
Comments