Review Detail
92
9
100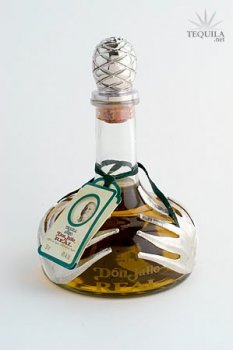 Extra Anejos
T
Tequila.net
January 07, 2007
84000
I bought one shot of this at a restaurant for the same price I can buy a full bottle of Don Julio anejo, which seems crazy to me, but I figured it was better to do that than drop $300 on a bottle before trying it. Anyway, if you just set this in front of me and I didn't know what it was I would have guessed it was from Don Julio, and I'd describe it as a blend of their anejo and 1942 - the same way in a good line the reposado often tastes like a blend of the blanco and the anejo, that's what this was like to me.

If you like Don Julio anejo you'll probably like this, but for the huge price jump there's just not enough jump in quality for me. To me the difference between the two is that this one is a touch more complex, smooth, and oaky (add that to my anejo review and that's quite literally how I'd review this one).

For my dollar I'll stick to their anejo and feel like I'm getting a bargain every time I take a sip!
Comments