Review Detail
96
3
100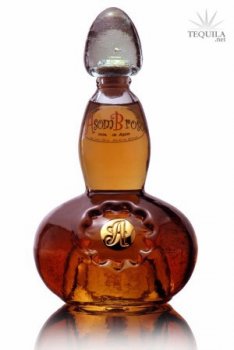 Extra Anejos
T
Tequila.net
May 31, 2007
60671
This really does set a standard in my book, and having been the third sampling of the AsomBroso line for me it made me a true fan of their products as they're all very distinct, yet have similarities that clearly tie them together.

The nose is the best I've encountered without question: a wonderful combination of caramel, butter, what I'd call "the AsomBroso bubble gum" scent which each I've tried shares as a very distinct commonality to the line. A nice warm scent. My wife was with me and noted that I spent much more time just enjoying the aroma than I typically do. I felt like I could have sniffed it all day!

I had high hopes that the taste would match the aroma and I was pleasantly surprised that it did indeed. A warm entry that was oily (but not too much) and the caramel was the first thing that hit me, followed by a buttery agave union.

A wonderfully long finish with that same buttery agave flavor lingering for what seemed like an eternity. While this is incredibly smooth and almost rich in the flavor there is still a nice presence of agave.

This easily makes the short list as one of my favorites and obviously I would highly recommend it.
Comments