Review Detail
92
9
100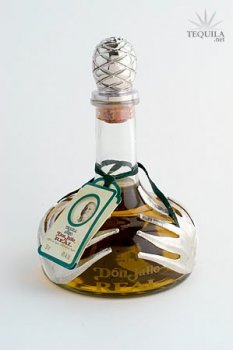 Extra Anejos
T
Tequila.net
January 07, 2007
84014
DJ 1942 has been my absolute favorite tequila for some time now, so when I arrived at a tasting that was presenting not only 1942 but the Real I was stoked.
Th Real was number 5 in a flight of 6 and immediately followed the 1942. The anticipation was building after affirming my love for 1942. The color was not as dark as many extra anejo's (Which I tend to prefer assuming not as much oaking) Going in for that first whiff I was super excited and then..... Let down, The nose had very little complexity, some agave, a little earth but not much else. The initial taste was about the same just not a bunch there. One thing that did stand out was that this was the smooooothest tequila I had ever tried, a buttery smooth liquid around my tongue and mouth. The finish was adequately long lasting but again not really anything that was going to keep me coming back. Presentation very nice, a friend of mine seemed to think the original silver application to this bottle years ago was silver (not sure if anyone can confirm or deny) it is now plastic but looks pretty good.
So this tequila was a real dissapointment for me, the 15 bucks I spent on the tasting saved me over 300 because I was going to buy a bottle one day. Now i know that my money is much better spent on the 1942.
Comments